Sandra Dreike, MS, CGC
Genetic Counselor
City of Hope
Sandra Dreike, MS, CGC is a licensed board-certified genetic counselor who specializes in cancer genetics. She received her Master of Science degree is Genetic Counseling from University of California, Irvine and her bachelor's degree in Biology from California Polytechnic State University, San Luis Obispo. Sandra joined the City of Hope Division of Clinical Cancer Genomics in 2019. She previously practiced as a genetic counselor in Honolulu, HI where she specialized in cancer genetics and general pediatric and adult genetics. Sandra provides genetic counseling and cancer genetic risk assessments at City of Hope. In addition to patient care she assists with the Intensive Course and is involved in research. Sandra is a member of the National Society of Genetic Counselors (NSGC) and Southern California Genetic Counselors (SCGC).
$i++ ?>
Jane Churpek, MD
Assistant Professor, Division of Hematology, Oncology, and Palliative Care
University of Wisconsin-Madison
Dr. Jane Churpek is an Assistant Professor in the Division of Hematology, Oncology, and Palliative Care at The University of Wisconsin-Madison. She is Board Certified in Internal Medicine, Hematology, and Oncology. In her clinical practice, she cares for adults with low blood counts due to acquired and inherited causes, including clonal hematopoiesis and inherited bone marrow failure syndromes, and performs diagnosis and management of diverse hereditary cancer predisposition syndromes such as familial leukemia, Li Fraumeni syndrome, BAP1 syndrome, etc. She runs a translational research program aimed at defining the inherited basis of cancer and bone marrow disorders, especially among understudied tumors and blood disorders. Her goal is to improve diagnosis, early detection, treatment and, ultimately, prevention of morbidity and mortality for patients with these disorders. Dr. Churpek has contributed to the understanding of several novel hereditary blood cancer predisposition syndromes and the role of inherited predisposition in exposure associated cancers such as therapy-related leukemia and mesothelioma.
$i++ ?>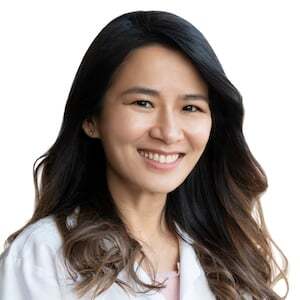 Wai K. Park, DO
Clinical Geneticist
City of Hope
Wai K. Park, D.O., brings a passion for genetics research and a veteran caregiver's empathy to her position as clinical geneticist at City of Hope.
Dr. Park trained as a registered nurse and spent over a decade excelling in that arena, handling medical, surgical and telemetry units and also coordinating care for dialysis patients.

She then pursued a science degree at California State University Los Angeles, followed by Doctor of Osteopathic Medicine training at Western University of Health Sciences Pomona, California, residency at Kaiser Permanente in Fontana, California and Clinical Genetics and Genomics Residency at University of California Irvine.

Dr. Park strongly believes that genetics holds the key to preventing, detecting and treating cancer. "Understanding the underlying genetic changes that predispose someone to the development of cancer," she says, "not only opens the door to individualized treatment options, but also may help identify other family members at risk."

The bilingual (English, Burmese) Dr. Park has firsthand experience with City of Hope: a loved one was treated here. "The compassionate care combined with leading-edge, high-quality patient care at City of Hope left a tremendous impression on me," she said. "I consider it a privilege to join the team as a provider in the fight against cancer."
$i++ ?>
Components visible upon registration.