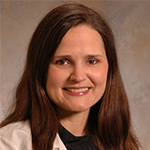 Sonia S. Kupfer, MD
Assistant Professor of Medicine
University of Chicago Medical Center
Sonia S. Kupfer is an Assistant Professor of Medicine in the Section of Gastroenterology at the University of Chicago Medical Center, Chicago, IL. She is the Director of the Gastrointestinal Cancer Risk and Prevention Clinic and co-Director of the Comprehensive Cancer Risk and Prevention clinic at the University of Chicago. She is funded by a K08 career development award from the NIH/NCI to study colorectal cancer genetic susceptibility variants in African Americans. Dr. Kupfer is also currently investigating genetics related to chemopreventive agents for colorectal cancer, notably vitamin D. In addition to her translational research, Dr. Kupfer is actively engaged in clinical studies in high-risk colorectal cancer primarily Lynch syndrome. Her clinical work focuses on hereditary GI cancer evaluation, testing and management. She also has served as co-Director of two CME conferences on genomics. Dr. Kupfer received her undergraduate degree from Yale University and then completed medical school, residency, chief residency and gastroenterology fellowship training at the University of Chicago. She is originally from a northern suburb of Chicago and currently resides in the Hyde Park area with her husband, an art dealer, and her two children.
$i++ ?>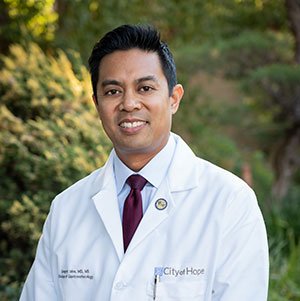 Gregory Idos MD, MS
Associate Clinical Professor, Department of Medicine, Division of Gastroenterology
City of Hope
Dr. Idos is a board-certified gastroenterologist and trained cancer geneticist, who specializes in the care of patients with Lynch syndrome, FAP (familial adenomatous polyposis) and other inherited syndromes. The goal of his research is to find new ways to prevent cancer and to improve treatment and care for cancer patients.

A UCLA graduate, Dr. Idos has a master's degree from Keck School of Medicine of USC. He received his medical degree at University of Vermont, continued his residency training at USC and completed his gastroenterology fellowship at Brigham and Women's Hospital at Harvard. Dr. Idos is an associate clinical professor in Division of Gastroenterology and leads one of the largest multicenter studies examining the benefits and harms of "multiplex" gene panel testing. His research also focuses on the evaluation of novel technologies with the goal of providing new tools for hereditary cancer risk assessment and the development of novel cellular models to elucidate the fundamental mechanisms of microsatellite instability and Lynch syndrome.
$i++ ?>
Rachelle Manookian, MS, CGC
Genetic Counselor
City of Hope
Rachelle Manookian, M.S., C.G.C., is a board-certified genetic counselor specializing in cancer genetics. She has a special interest in prostate and genitourinary cancers. She has an M.S. in genetic counseling from the Icahn School of Medicine at Mount Sinai, and a B.S. in biological sciences with a focus in neurobiology from University of California Irvine, as well as minors in Spanish literature and cognitive psychology. Manookian joined City of Hope's Division of Clinical Cancer Genomics in April 2019. Prior to City of Hope, she was a general adult genetic counselor at the Greater Los Angeles VA Medical Center, where she served veterans across four VA hospitals in Southern California. Every summer, Manookian volunteers as a one-on-one counselor at Camp Sunshine during their Fanconi Anemia week. She has previous experience volunteering with victims of domestic violence, and is a California state certified domestic violence advocate. She also has special interests in education and bioethics, and her past research investigated the intersection of disability advocacy groups and prenatal genetic counseling sessions.
$i++ ?>
Components visible upon registration.