Padma Sheila Rajagopal, MD, MPH, MSc
Physician-Scientist Early Investigator
Cancer Data Science Laboratory and Women's Malignancies Branch at the National Cancer Institute
Dr. Padma Sheila Rajagopal received her M.D. at Columbia University's College of Physicians and Surgeons, during which she also received an M.P.H. in quantitative methods with a focus on genetic epidemiology at the Harvard School of Public Health. She completed her internal medicine residency training at the University of Pittsburgh and a fellowship in hematology/oncology with an additional fellowship year focused on cancer genetics at the University of Chicago, where she received an M.Sc. in biomedical informatics. Dr. Rajagopal is a recipient of the Ruth L. Kirschstein F32 Postdoctoral Fellowship and the American Society of Clinical Oncology / Breast Cancer Research Foundation Conquer Cancer Young Investigator Award.
Dr. Rajagopal's laboratory focuses on how characterizing genomic and transcriptomic interactions between germline variants / inherited cancer syndromes and somatic development in tumors can improve clinical prediction and prognostication in patients with cancer. Her current research focuses on using transcriptomics to characterize breast cancers and treatment responses in patients with hereditary cancer syndromes.
$i++ ?>
Stacy W. Gray, MD
Associate Clinical Professor, Department of Medical Oncology
City of Hope
Dr. Gray received her MD from the University of Chicago Pritzker School of Medicine. She completed her residency in Internal Medicine and her fellowship in Hematology/Oncology at The University of Chicago Hospitals. While in fellowship, Dr. Gray obtained a Masters degree in Public Policy from the University of Chicago Harris School. 
After fellowship, Dr. Gray completed a post-doctoral research fellowship in cancer communication at the University of Pennsylvania. In 2008, she joined the faculty of the Dana-Farber Cancer Institute, the Brigham and Women's Hospital and Harvard Medical School where she worked as a medical oncologist and cancer outcomes researcher in the division of Population Sciences and the Lowe Center for Thoracic Oncology. In the fall of 2016, Dr. Gray moved to The City of Hope Medical Center as an Associate Professor in the Department Medical Oncology, Population Sciences, Division of Clinical Cancer Genetics. Dr. Gray currently serves as the Deputy Director of the Center for Precision Medicine and the Division Chief for Clinical Cancer Genomics at the City of Hope.
Dr. Gray's research focuses on understanding the medical and psychosocial outcomes related to the use of genomic technologies in cancer care. One of Dr. Gray's goals is to understand the relationships between information dissemination, on an individual and population level, and the adoption of personalized cancer technologies. Dr. Gray also studies the clinical implementation of cancer whole-exome sequencing (WES), the "actionability" of sequence data in different populations, the integration of genomic data into the electronic health record and the social and behavioral science methods that can be used to answer emerging questions in cancer dissemination and implementation research. Dr. Gray's overall goal is to gain a better understanding of how a variety of factors may be working to drive the use of new genomic technologies and design targeted interventions to improve the delivery of personalized cancer care.
$i++ ?>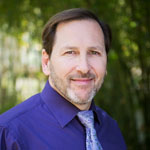 Jeffrey Weitzel, MD
Professor of Oncology and Population Sciences
Jeffrey N. Weitzel, MD, is board Certified in Medical Oncology and Clinical Genetics, and founded the Clinical Cancer Genomics Community Research Network. He co-founded the Clinical Cancer Genomics Community of Practice with Dr. Blazer. A Breast Cancer Research Foundation Scholar and an honorary Professor of Oncology for the Latin American School of Oncology, he is also the ASCO Conquer Cancer Research Professor in Breast Cancer Disparities. At the vanguard of precision prevention, Dr. Weitzel's multidisciplinary clinical, research, and training experience emphasize translational research in cancer disparities, genomic cancer risk assessment, chemoprevention, targeted therapy, clinical and psychosocial outcomes, genetic epidemiology and health services research, with a focus on underserved populations. Dr. Weitzel received the American Society of Human Genetics Arno Motulsky-Barton Childs Award for Excellence in Human Genetics Education.
$i++ ?>
Bita Nehoray, MS, CGC
Senior Genetic Counselor
City of Hope
Bita Nehoray, MS, CGC, is a licensed board-certified genetic counselor specializing in cancer genetics. She received her Master's degree in Human Genetics and Genetic Counseling from Stanford University. Ms. Nehoray joined the City of Hope Division of Clinical Cancer Genomics in 2012, where she provides cancer genetics services for patients and families suspected to have a hereditary predisposition to cancer, with a focus in Li-Fraumeni syndrome. She is fluent in Spanish and Farsi and is committed to advancing the provision of cancer genetics services to medically underserved and culturally diverse populations. Other clinical responsibilities include providing pro-bono cancer genetic counseling services to underserved Latino families through an outreach program established by the Division of Clinical Cancer Genomics and supported through government and foundations grants and compassionate funding. Current research projects include understanding cancer risk, penetrance, prevalence, and clinical outcomes for individuals with TP53 mutations as part of the LiFT Up study, evaluating the spectrum of germline variants in Israeli breast cancer patients, and assessing Community-based provider experiences with polygenic risk scores in genetic cancer risk assessment. She serves on the Genetic Counseling Advisory Committee for the Li-Fraumeni Syndrome Association. She is an active member of the National Society of Genetic Counselors, Southern California Genetic Counselors, and the American Society of Human Genetics.
$i++ ?>
Components visible upon registration.