Colin Pritchard, MD, PhD
Assistant Professor
University of Washington
Dr. Pritchard is an Assistant Professor of Laboratory Medicine, as well as the associate director of the genetics and solid tumors laboratory at the University of Washington Medical Center that services the Seattle Cancer Care Alliance (SCCA) that includes Seattle Children's hospital. Dr. Pritchard undertook his undergraduate and graduate training at the University of Washington in Seattle in the United States. He completed his medical training at the University of Washington School of Medicine. The Pritchard laboratory focuses on oncology molecular diagnostics, particularly the source and utility of cell-free nucleic acid biomarkers in blood, and the development of innovative molecular diagnostics for the identification of mutations that can guide therapeutic decision-making. His clinical work focuses on applications of next-generation sequencing gene panels for cancer risk assessment and precision treatment. He has led the development and implementation of the ColoSeq™ Lynch and Polyposis Syndrome Panel and UW-OncoPlex™ Cancer Gene Panel in current clinical use for cancer patients and their families.
$i++ ?>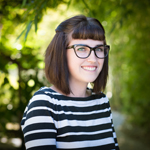 Danielle Castillo, BS
Senior Research Associate
Danielle Castillo, BS, is a Senior Research Associate in the Department of Clinical Cancer Genetics Molecular Laboratory at the City of Hope, where she assists Mr. Herzog in the maintenance of the Breast Cancer Registry, Hispanic Mutation Project, LiFTUP Project and other research endeavors. After spending a good part of her senior year working on water conservation at Stellenbosch University in Cape Town, South Africa Mrs. Castillo graduated with a bachelor's degree in biology from Whittier College in 2008 Mrs. Castillo worked as a biologist for Irvine Scientific before coming to the City of Hope in early 2009.
$i++ ?>
Components visible upon registration.