2018 - February 16th -"Implementation of a Telegenetics program in a High Risk Breast Clinic"
Register

Non-Member - $10
COH Staff - Free!
IC Faculty - Free!
IC Student - Free!
CCGCOP - Free!
CCGCRN - Free!
CCGCRN-Latin America - Free!
KGI 2019 - Free!
Presenters: Kate Hunley, APRN, WHNP & Michelle Wehrly, NP
Presentation Title: ""Implementation of a Telegenetics program in a High Risk Breast Clinic"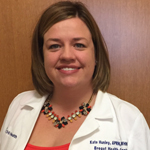 Kate Hunley, APRN, WHNP
Nurse Practitioner
Kate Hunley, APRN, WHNP is the Nurse Practitioner for the Henry Lynch Cancer Center CHI Health Breast Health Center at Lakeside Hospital in Omaha, Nebraska. She graduated from Creighton University in Omaha, Nebraska with her Bachelor of Science in Nursing in 2003. She worked at the bedside in OB and NICU while pursuing her Master's. She received her Master's of Nursing Degree in Women's Health from the University of Nebraska Medical Center in 2012. Kate is a Board Certified Women's Health Nurse Practitioner through the NCC. She is a participating member of the ONS.
Kate worked as a Nurse Practitioner with patients in community health prior to coming to this position at Lakeside. In her first 6 months at the Breast Center, she has completed over 90 hours of Continuing Education in Oncology and Genetics classes through ONS, CHI Health, and NCCN. She attended the Hereditary Breast and Ovarian Cancer Conference in Montreal, Canada in May 2016. She actively seeks educational opportunities to enhance her knowledge of Cancer Genetics.
She continues to participate in the planning and initiation of the High Risk Clinic within the Breast Health Center. She facilitates and participates in weekly Breast Cancer Conferences which allows her further opportunity to identify at risk patients.
$i++ ?>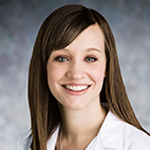 Michelle Wehrly APRN-NP
Nurse Practitioner
Michelle Wehrly is a Nurse Practitioner in general surgery in the Omaha, NE area. She works with two general surgeons and a portion of her duties includes caring for breast and colon cancer patients. She previously worked at a Breast Health and Lung Health Center and followed patients with malignant and benign conditions. She attended the University of Nebraska Medical Center for graduate school and while there did research focusing on gynecological history of breast cancer survivors with bone loss. She has an interest in oncology that began in nursing school and her first nursing job was on an oncology floor. She is a member of Nebraska Nurse Practitioner.
$i++ ?>
Components visible upon registration.