2017 - August 11th- "Hereditary Cancer Prevention & Mgmt. Center"
Register

Non-Member - $25
COH Staff - Free!
IC Faculty - Free!
IC Student - Free!
CCGCOP - Free!
CCGCRN - Free!
CCGCRN-Latin America - Free!
LiFE - Free!
KGI 2019 - Free!
"Hereditary Cancer Prevention & Management Center – Development of a High Risk Clinic in a Community Setting" presented on August 11th 2017 by Michael P. Mullane,M.D. and Brenda Ramczyk, RN during City of Hope's Division of Clinical Cancer Genomics Community of Practice Weekly Topics in Cancer Genetics Research (TICGR).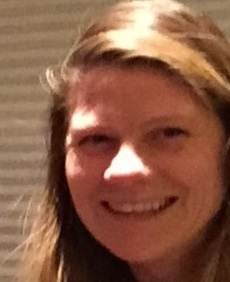 Brenda Ramczyk, RN, OCN, BSN
Nurse Navigator
Brenda Ramczyk, RN, OCN, is the Nurse Navigator for the Hereditary Cancer Prevention and Management Center at Aurora Health Care in Wisconsin. She has partnered with Aurora Genetic Counselors and Medical Oncologist Michael P. Mullane, MD to develop this clinic.
Brenda has been interested in the relationship of cancer genetic testing and patient care reaching back to early 2000 when she was part of the Jane Cremer Women's Cancer educational program hosting Dr. Jeffrey Weitzel to speak about genetics in breast cancer in Racine, Wisconsin. Since then, she has also worked with Myriad Genetics in 2007 and 2008 to bring a series of five speakers to Oncology Alliance in Milwaukee, Wisconsin to educate Physicians, Advanced Practice Providers and Nurses about genetic risk assessment and appropriateness of genetic testing. Brenda has continued to seek knowledge regarding inherited cancer syndromes and cancer genetics by completing the Oncology Nursing Society Cancer Genetics course. She has also attended the past three genetics conferences sponsored by The University of Chicago Medicine and City of Hope when they have been located in Chicago.
$i++ ?>
Components visible upon registration.