2017 - September 15th -"Direct to Consumer Testing and Cancer Genetics"
Register

Non-Member - $25
COH Staff - Free!
IC Faculty - Free!
IC Student - Free!
CCGCOP - Free!
CCGCRN - Free!
CCGCRN-Latin America - Free!
LiFE - Free!
KGI 2019 - Free!
"Direct to Consumer Testing and Cancer Genetics" presented on September 15th 2017 by Allison M. Jay, M.D. during City of Hope's Division of Clinical Cancer Genomics Community of Practice Weekly Topics in Cancer Genetics Research (TICGR).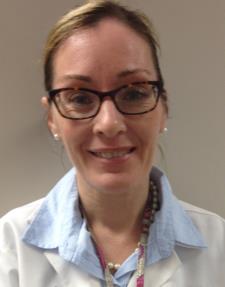 Allison M. Jay
Clinical Geneticist
Dr. Jay completed a medical genetics residency at Wayne State and was fortunate to train with Dr.Michael Simon and Nancie Petrucelli who run the genetics program at Karmanos Hospital. During her residence she collaborated with Dr.Simon on research initiatives in the Women's Health Initiative, and this collaboration is ongoing.

After her residency, she completed a fellowship in biochemical genetics at the Mayo Clinic where she had the opportunity to see clinical cancer genetics patients with the counselors there. After completing her fellowship at the Mayo Clinic, in October of 2014, Dr.Jay joined St.John Hospital and began working at the VanElslander Cancer Center as the Director of the Cancer Genetics program.
Since starting, the program has grown from 10 patients a month to 60 patients. In addition to her work at St.John she is a voluntary faculty member at Wayne State and is involved in teaching the year one medical genetics course, and also supervises genetic counseling students from the Wayne State Genetic Counseling Training Program. Dr.Jay hopes through this course to gain further information and other collaborators who can help her make the best informed care decisions for her patients, and also share the knowledge with students and residents who train with her.
$i++ ?>
Components visible upon registration.